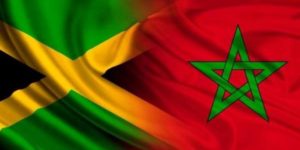 Jamaica has decided to withdraw its recognition of the pseudo-Sahrawi republic "SADR", dealing thus another blow to the torturers of the Polisario Front who have been forcing, for more than four decades, thousands of Sahrawis to live in inhuman conditions in makeshift camps in Tindouf, Algeria.
In an official document of its Ministry of Foreign Affairs and Foreign Trade, dated September 14, 2016, Jamaica announced it has "decided to withdraw its recognition of 'SADR', self-proclaimed by the Polisario."
In this document that was handed over to Nasser Bourita, Moroccan Junior Foreign affairs Minister, who was visiting the Caribbean country, "Jamaica expresses its sincere hope that its position of neutrality and its continued support to the ongoing UN process will send the strong message that it stands with the international community in its effort to achieve a just and peaceful solution to this protracted regional dispute."
Jamaica has thus joined more than thirty countries which have withdrawn recognition of the pseudo-Republic, since 2000.
These countries have long been hoodwinked by the propaganda of the Polisario and the Algerian regime to the detriment of the future and the fate of the thousands of Sahrawis, sequestrated against their will, for hegemony and leadership purposes.
With this decision, Jamaica followed suit to Suriname and Zambia, which had also pulled recognition of the "SADR" and stopped backing the Polisario's separatist thesis, earlier this year.
Besides, shortly after Morocco announced last July its decision to reintegrate the African Union (AU), 28 Member States of the Pan-African organization sent to the AU presidency, a petition wherein they expressed support to the Kingdom's return within its family and demanded the expulsion of "SADR" from the AU the soonest possible.
The States, which have reconsidered their endorsement of the Polisario separatists, largely contribute to end the suffering of thousands of innocent Sahrawis whose dearest dream is to be able to reunite with their parents and close relatives, living peacefully in the southern provinces of Morocco.