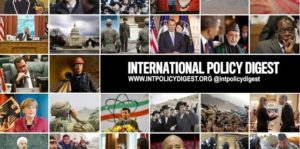 The American magazine International Policy Digest (IPD) has published a story highlighting the degree of "animosity" felt by Algerian leaders at the instigation of army generals against Morocco.
"The hate of Morocco and what it represents is ingrained in the Algerian military psyche," at a time the Algerian people feel close to the Moroccan people because of shared religion, language and culture, notes the Seoul-based magazine in an article posted Wednesday on its website under the title: "Morocco and Algeria: The endless cold war".
According to the American publication, the Moroccan and Algerian people express this closeness every time they are given the opportunity.
The official Algerian enmity is also expressed through the actual closing of territorial borders and the cessation of all possible economic activity with its neighbor, the magazine recalled.
By imposing a permanent closure of the borders, Algeria stops its citizens from visiting Morocco where they would spend a lot of money that would, ultimately, benefit and strengthen the Moroccan economy. It, also, prevents the Algerian people from witnessing the tremendous development realized by Morocco in various sectors of the economy in spite of the fact that the country does not have any oil.
International Policy Digest recalls in this context, that in his last speech on the anniversary of the Green March on November 6, King Mohammed VI reached out to the Algerian government in the hope to normalize relations between the two countries, but the Algerian authorities did not respond to this friendly initiative.
Touching on the Sahara issue, International Policy Digest recalls that Morocco has countered the attempts of the Polisario separatists and their supporters in Algeria, notably by putting forth the autonomy plan for the Sahara, as a possible solution to the conflict. This plan has been receiving a lot of support from many nations of the world and is considered as a viable political solution to the conflict, the magazine stated.
The American publication pointed out that in the absence of changes within the Algerian military that controls the country, Algeria will continue to hold grudge against Morocco and the Maghreb Union will be just wishful thinking if not a political joke, to say the least.