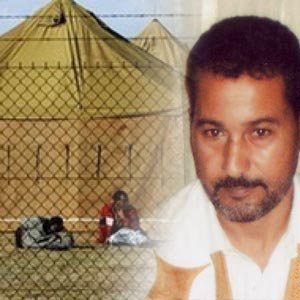 Calls from NGOs multiply to ensure the safety of  the Polisario police chief, Mustapha Salma Ould Sidi Mouloud. Since he left Mauritania on Thursday 16th September to join his family in Tindouf camps, calls have been intensified addressing the Polisario and Algeria. In fact, fears have grown to see Mustafa Salma arrested by the Polisario leadership which has put him on its blacklist for having supported the Sahara autonomy Plan proposed by Morocco.
After hostile statements made by several Polisario leaders against the inspector general of their own police, whom they accused of "treason", human rights advocates have serious concerns about the safety of Mustafa Salma. They all emphasized that the threats against him for the simple reason that he has expressed his support to the autonomy project, is a real case of psychological terrorism. For it is not only the security of Mustafa Salma which is threatened; his wife, children and mother, who remained in the Tindouf camps and held under firm control of the Polisario and the Algerian military security, are suffering from a ruthless isolation.
After 31 years of exile in the camps of Tindouf, where he was taken while he was a child, Mustafa Salma decided, three months ago, to return to Morocco in order to see his father living in the Smara city. From there, he held a press conference during which he announced his preference for a political solution to the Sahara issue, and considered that the Moroccan proposal for autonomy is the most appropriate solution. An announcement that immediately triggered the fury of the Polisario and its Algerian silent partner.
Now that Mustapha Salma decided to return to Tindouf  camps to defend his point of view up to the end, he runs serious risks. Hence, there is a mobilization from the NGOs to oblige Polisario and Algeria to respect his absolute right of rejoining his family in Tindouf camps.