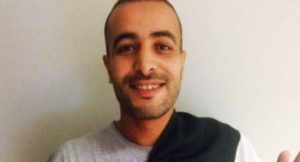 A pro-Polisario Sahrawi, Salah Eddine Mouatassime, was sentenced Monday by the Toulouse correctional court to two months in prison and a two-year ban to stay on French territory for having resisted last week his expulsion to Morocco.
This native of the Moroccan southern provinces had been detained for 44 days at the Cornebarieu center. He had been arrested by the French police for illegal stay in the country.
His deportation to Morocco was planned for Thursday, July 20, but he refused to board the plane that was to take him back home.
Jean-Pierre Cremous, a member of "le Cercle des Voisins" association acknowledged that he had advised him not to get onboard and that is what he did. But he was placed in police custody and brought before court.
The Prefecture of Haute-Garonne justified the rejection of Salah Eddine's asylum applications, stating that "the situation of Mouatassine Salah Eddine was not that of a refugee. He was therefore definitively denied the right of asylum and the Prefect of Seine-Maritime took the expulsion measure against him".
After the hearing, the court followed the prosecution's demands and sentenced the 32-year old Mouatassime Salah Eddine to two months imprisonment and a two-year prohibition to stay on French territory for refusing to board and disturbing public order
This activist, who is member of the Sahrawi separatist movement operating in the Moroccan southern provinces on behalf of the Polisario, had already been sentenced by a Moroccan court to eight months in prison for participating in an unauthorized demonstration and for acts of violence and provocation against Moroccan law enforcement agents.