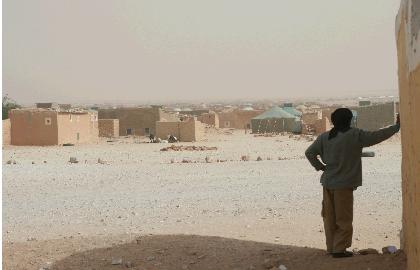 Tindouf camps' populations are getting more angry. The reasons of such an agitation are due to the arrest of a group of fifty fugitives who have lately tried to join Morocco through Mauritania, led by the son of one of the Polisario leaders.
At the same time, a demonstration was being prepared to protest against the forced enlistment of Sahrawi students who came back from Cuba, which made the Polisario leadership decree a state of maximum alert, especially that a delegation representing Human Rights Watch was expected to pay a visit to Tindouf camps.
For this purpose, the Polisario militias have received the precious help of the Algerian military intelligence services (DRS), who immediately sent a commission to the camps in order to ease the young students' rage.
In Cuba, the representatives of the Polisario had received the order to repatriate the rest of the 5000 Sahrawi students who were pursuing their studies in this country. However, once back in Tindouf, these students – especially those who are graduated, find it hard to get a paid job and are ex officio enlisted in the Polisario armed troops for derisory wages.
Those who are not hired, remain in charge of coaching and indoctrinating the civilian population. Military trainings are currently organized in the region of Tindouf, with the participation of these young people, learning to handle firearms and getting used to combat and guerrilla techniques.
These trainings are supervised by Mohamed Abdelaziz in person, supported by senior officials from the Algerian police and army. The Polisario Front leader has given his instructions so that the Sahrawi children be trained to rifle drill, during their school holidays. He also made a tour of inspection in the different barracks, within an operation called "operation of psychological support to soldiers".