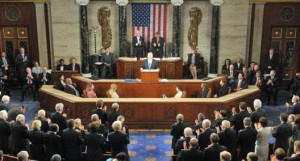 The US Congress renewed support to the autonomy plan for Western Sahara under Moroccan sovereignty, dealing another blow to the Polisario and its Algerian sponsors.
The House of Representatives' Committee on Foreign Affairs has recently recommended to the U.S. administration to support the autonomy plan proposed by Morocco to definitively settle the Sahara conflict.
And in its report on US foreign policy released in June 2015, the Foreign Affairs Committee had specified in the business plan and direct aids that the assistance funds allocated to Morocco can be disbursed in any region or territory under Moroccan administration, including in the Western Sahara.
In other words, the $450 million amount allocated recently to Morocco under the Millennium Challenge Account, for example, can be used to finance projects in the Moroccan southern provinces, whose independence is claimed by the Polisario Front with the support of the Algerian regime.
The Committee on Foreign Affairs had said in its report that it expected that the funds would support the democratic reforms and economic development in Morocco, describing the Kingdom as a model of political stability and progressive democracy in a boiling region.
In April 2014, outstanding members of the US Congress had reaffirmed the support of the United States to the autonomy plan under Moroccan sovereignty and to the democratic process in the Kingdom, "a model country and a strategic ally of the United States."
"Morocco and the United States have engaged in a steadily growing strategic partnership," had then stated the leader of the Republican Party in the House of Representatives, Ileana Ros-Lehtinen.
Chairman emeritus of the House Committee on Foreign Affairs, the congresswoman is now President the Subcommittee on the Middle East and North Africa.
For his part, the President of the Morocco Caucus in the House of Representatives Michael Grimm had reaffirmed the United States' position vis-à-vis the Sahara issue and recalled that Washington "supports a solution based on the autonomy plan under Moroccan sovereignty."