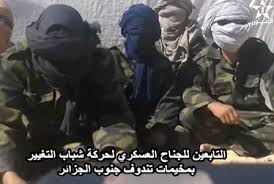 The leaders of the Polisario Front, headed by the irremovable Secretary General Mohamed Abdelaziz, have been lately under fire from all sides, even from outside the Tindouf camps.
In addition to the "diplomatic" blows it was dealt by Morocco and the European Union, the Polisario has been the target of harsh criticism from Sahrawi youths and NGOs operating in the Tindouf camps or abroad, particularly in Europe.
Young Sahrawis settled in Europe sent letters to the High Commissioner for Refugees (UNHCR) asking him to urge Algerian authorities and the Polisario to put an end to the suffering of the Sahrawi populations and to lift the blockade imposed on them in the Algerian desert.
Mohamed Abdelaziz and his cronies, who have recently faced violent demonstrations staged by the Tindouf camps inhabitants to protest their precarious living conditions and uncertain future, have been dealt a new blow by a group of militiamen from the so-called Polisario army who announced their defection on social networks.
As soon as the head of the Polisario heard the "unfortunate" news, he convened an emergency meeting in Rabouni.
During the meeting, he fell into a fit of rage calling his cronies "gang of no-goods," a Sahrawi dissident from Rabouni said over the phone.
According to the same source, Mohamed Abdelaziz revealed during the meeting that the Algerian military intelligence services (DRS) had asked him to present a detailed report on the reasons and circumstances of the recent "desertions of soldiers."
In a video aired by the Moroccan regional Laayoune TV station and posted on YouTube and on other social networks, five Polisario militiamen announced their defection and their adherence to the Youth Movement for Change in the Tindouf camps.
The Sahrawi defectors also threatened to wage an armed action if Mohamed Abdelaziz and his close aides, especially the military, including the so-called defense minister, Mohamed Lamine Bouhali, do not resign. Stay tuned the situation is worth following!