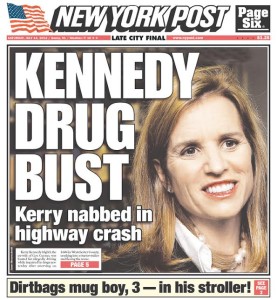 Kerry Kennedy, the chairwoman of the Robert Kennedy Foundation has resurfaced, miraculously, during the recent tour of the UN mediator for the Western Sahara, Christopher Ross, in the region.
The descendant of the Kennedy family, who has specialized in the very lucrative business of international lobbying, did not miss this opportunity to attack Morocco again, pretending the defense of the cause of the Sahrawi separatist Polisario Front. Actually, what matters most to Kerry is rather the bill that the Algerian military intelligence services (DRS) will pay her in petrodollars without any hesitation.
Kerry Kennedy, who seemingly failed to design a new attack strategy, resorted to the same old Human Rights leitmotiv and called Washington, as if it were the decision-making center of the United Nations, to expand the MINURSO mandate to human rights monitoring in Western Sahara.
According to informed sources at the UN headquarters in New York, this very foundation was behind the claim to grant MINURSO a mandate to monitor human rights in Western Sahara. At some point, Washington yielded to the Robert Kennedy Foundation pressures and tabled a draft resolution modifying the MINURSO mandate, but Morocco's strong opposition to the move compelled the USA to withdraw the draft.
Kerry Kennedy does not miss any opportunity to attack Morocco on alleged "humanitarian violations" in its southern provinces, yet she has never condemned the poor living conditions of the Tindouf camps starving populations nor the serious violations perpetrated by the Polisario torturers and armed militias in these camps.
Even the outrageous misappropriation of the European Union's humanitarian aid by Polisario leaders and Algerian officials revealed by the European Anti-Fraud Office (OLAF) has not brought about any response on the part of Kerry Kennedy and her Foundation.
The American Foundation and its chairwoman kept silent on this scandal, but this is quite understandable since Kerry cannot make any remark, were it fair, likely to anger her benefactors and since all Kerry wants is to be rewarded for her usual pro-Polisario blah, blah, blah.