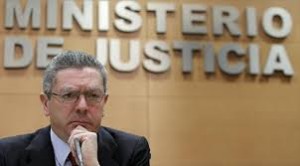 The Spanish public prosecutor has received a request from the Dutch NGO "Light" urging him to open an investigation into the embezzlement by the Polisario leaders and Algerian officials of the humanitarian aid donated by the European Union (EU) to the Tindouf camps populations between 1994 and 2004.
Following the damning revelations of the report of the European Anti-Fraud Office (OLAF), the NGO "Light" deemed that the Spanish public prosecutor should open an investigation, because much of the diverted European humanitarian aid is shipped from the Spanish port of Alicante  directly to the Algerian port of Oran, where the diversions start.
As specified by the Spanish media, the funds and humanitarian aid collected by the Spanish civil society were also "diverted from their main objective," which requires the opening of an investigation in Spain, explains the Dutch NGO.
The OLAF report based on the findings of a survey conducted on the ground from 2003 to 2007 revealed that Algerian officials and Polisario leaders have diverted, for years, much of the international humanitarian assistance destined to the Sahrawis forcibly held in Tindouf.
Following the publication of the OLAF report, that was posted online on February 3,   several members of the European Parliament demanded that light be shed on the massive diversions of the European aid.
In its report, OLAF asserts that the international humanitarian assistance to the Sahrawi refugees was embezzled in "an organized way."
The OLAF report also mentions the names of many individuals suspected of being responsible of such large-scale a diversion, at the Algerian port of Oran, along the route used to convey the assistance or during the distribution of what was spared and arrived in the Tindouf camps.