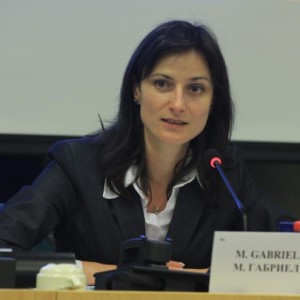 A Bulgarian MEP said Wednesday in Brussels that the Morocco-proposed autonomy plan for the Sahara is a "commendable, courageous initiative."
"In view of the current deadlock of the Sahara issue it is necessary to put in place all the elements likely to help move towards a solution. The Moroccan autonomy plan is, in this respect, a commendable, courageous initiative and it opens prospects," said member of the European People's Party (EPP) group at the European Parliament, Mariya Gabriel.
The MEP, who deemed the organization of a referendum as claimed by the Polisario "not realistic," stressed the need for a "courageous negotiated solution." The MEP's comments were made on the sidelines of the screening of a documentary film "Polisario: Identity of a front."
The documentary film surveys the origin of the Sahrawi separatist movement, its ideology, its supporters, and its practices, and shows its lack of legitimacy to represent the Sahrawis.
The region is facing huge challenges. Terrorism has become a daily threat and arms, drugs and human beings trafficking is a real problem for all, hence the need to work for a solution that offers a balance between political will and reality on the ground, said Mariya Gabriel.
The Western Sahara conflict goes back to the bygone era of the Cold War when Algeria, with the financial, political and military support of Gaddafi's regime, hosted on its territory in the Tindouf camps the Sahrawi separatists and helped them set up the Polisario Front.
The Polisario sticks to the obsolete option of a self-determination referendum to end the Western Sahara conflict, while Morocco has proposed an autonomy plan for the Sahara. The proposal was described as "serious, credible and realistic" by Washington, Paris and other international powers, but was rejected outright by the Polisario and its Algerian mentors.
Algeria and the Polisario endeavor to hamper any settlement attempt to maintain the status quo.
A European report made public recently has accused Algerian and Polisario leaders of embezzling the European Union's humanitarian aid to the Sahrawi populations of the Tindouf camps. The report was drafted by the European Anti-Fraud Office (OLAF) which conducted thorough investigations on the way the assistance is diverted.