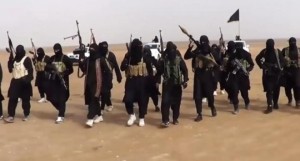 The Polisario leader, Mohamed Abdelaziz and his cronies are reportedly bothered by revelations relayed over the past few days by the electronic media and social networks.
The body of an armed member of the Polisario was discovered and identified by the Malian army which had ambushed a militia of an affiliate of the terrorist Daech group, Jound Al Khilafa, which is very active in Algeria and northern Mali, according to a Malian military source.
The identity of the man who was among the Jound Al Khilafa militia was established thanks to the ID card found on him. According to the document, the deceased, Ahmed Said Salem Ahmed, joined the so-called "army" of the Polisario on September 17, 2002 under number 2186. He had probably deserted the Polisario later on and found refuge in northern Mali, said the Malian military source.
Moreover, the "Futurosahraoui" website, a media outlet of the Polisario youth association, reported that videos glorifying the Islamic State and Daech and hailing the beheading of Western hostages and prisoners by jihadists were being circulated in mosques in Tindouf.
All these revelations confirm the warnings repeatedly launched by many think tanks and strategic studies institutes as to the Polisario's connection with terrorist groups in Algeria, Mali and other Sahel countries.
According to several Sahrawi sources, Abu Bakr Al Baghdadi's group has already a number of followers in the Tindouf camps.
And these are not the Polisario leadership's sole sources of worry. According to persistent rumors, Polisario executives and camps residents from the Tekna tribe are about to set up a Coordination against racism and segregation. The members of the Tekna tribe want, through their move, to put an end to their marginalization compared to other tribes such as that of R'Guibat whose members are often favored by the Polisario leadership.
Mohamed Abdelaziz and the Polisario senior executives from the R'Guibat tribe did not hide their opposition to this initiative. They fear to see other tribes follow suit which might seriously destabilize the established order in the camps.
But the Tekna tribe members seem determined to go ahead with their project and are said to be resolved to undertake other even bolder moves, even if this goes through direct confrontation with the members of the Polisario leadersip from the R'Guibat tribe.