Polisario leaders do not hide their deep concern as to some truths that will be unveiled by the population census being conducted this September 1-20 across Morocco, including in the provinces of Western Sahara.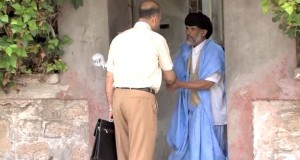 Immediately after the organization of the general census was announced, the leader of the Polisario Front, Mohamed Abdelaziz, summoned his staff at his headquarters in Rabouni for a meeting. The census and how to incite people in Western Sahara not to participate in it was the only item on the agenda of this meeting, held behind closed doors, said a former senior executive of the front.
The Polisario leadership, acting under the orders of the Algerian army generals and the military intelligence services (DRS,) has repeatedly rejected the UNHCR requests to identify the populations settled in the Tindouf camps, said the former Polisario executive. He explained that the Polisario and its mentors do not want the UN and the international community to know the exact number of refugees in the camps who are really from Western Sahara.
Mohamed Abdelaziz and his lieutenants inflate the number of refugees in Tindouf to get the maximum international aid. It is for this reason that they have a real phobia of censuses whether they are conducted in Morocco or requested in the Tindouf camps.
Now, they fear to see Morocco using the census results to turn things to its advantage in the Western Sahara territorial conflict, the same source said.
The Polisario leaders think the census will reveal the exact number of Moroccans native of Western Sahara as the 2004 census had shown that 30% of the Moroccan population, or 8.4 million people, were of Berber origin.
The census results concerning the number of Moroccans will be published within two months after the start of the operation. However, it will take the High Commissioner for Planning (HCP) 5 to 6 months to process the data collected during the 2014 census.