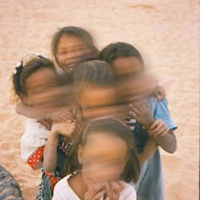 The declaration of the European deputy, on the International Day of Refugees, the Austrian Mrs. Karin Scheele is quite surprising. She has called the international community to make every effort for the return of some 180 000 Sahrawis (only that!) from Tindouf camps to the Western Sahara, a territory which, according to her, still has to be decolonized! This media release, relayed by the Austrian Press Agency and by the Algerian daily Al Moujahid, clearly indicates that the Minister native of Baden is out of touch with the real world. She ignores the background of the issue, the positive evolution of the Saharan conflict since the cease-of-fire up to the last UN resolution and the Moroccan initiative of a wide internal autonomy plan for the Western Saharan people under the Moroccan sovereignty, as well as the positive position of the major powers vis-à-vis the quality of the Moroccan project of internal autonomy for the Sahrawi territory.
Moreover, this generous position, even if inaccurate, reflects in no way the position of the Austrian government of Mr. Werner Fayman. The fact that Austria is currently a non-permanent member in the Security Council does in no way lessen the issue. On the contrary, this UN presence will incite to make proof of vigilance, moderation and perspicacity.
Morocco has surpassed since many years the Minister and other enemies of Truth and Justice by calling the Sahrawis to join the country, according to the principle stated by the King Hassan II, "Homeland is merciful and forgiving", a call heard by the Sahrawi populations, demonstrated by a massive flow of allies, including leaders known on the international scene and senior political and military executives. Some among them have official functions within the Moroccan state bodies. As for the number announced, it is purely doubtful and no national or UN data confirm it.
This being the case, Morocco has always been the first to denounce life conditions in Lahmada camps in Algeria, without talking about violence and physical abuse undergone by the people sequestered in Tindouf and the climate of terror imposed by the Polisario and the Algerian military Security within camps. Morocco would like to help these people to return to their country in order to participate, beside their fellow-citizens, in the economic and social development of the Southern provinces, where the rapid development is obvious on all the daily life aspects and attested by the inquiries and testimonies of the NGOs and the international media that have paid a visit to the Moroccan Sahara. Mrs. Karin Scheele can attest this in situ if she would like to visit the Kingdom.
Appointment is thus made Karin Scheele!