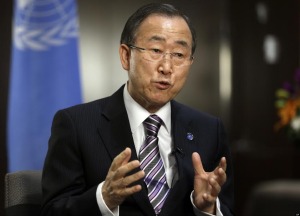 The Polisario leaders and their Algerian mentors will shortly receive another slap in the face in the Western Sahara issue despite the huge amounts they injected in anti-Moroccan lobbying campaigns.
The UN Security Council is to meet next week to adopt the draft resolution on the extension of the mandate of the UN Mission in the Sahara (MINURSO.)
Developed by the United States, the draft resolution was to be adopted on April 23, but the SC postponed the vote until next Tuesday. The postponement was decided to give time to the 15 members of the SC, including the five countries forming the Friends of the Sahara group (USA, France, UK, Spain and Russia,) to study the American draft submitted to them.
To the shock of Morocco's opponents, led by Algeria and the Polisario, a New York-based diplomat revealed that the new text does not mention any mechanism to monitor human rights in Western Sahara and does not mandate the MINURSO to do so either.
Contrary to the initial version of the report of the UN Secretary- General, Ban Ki -Moon, in which he recommended a "sustainable, independent and impartial" monitoring of human rights respect in Western Sahara, the U.S. draft text simply encourages the parties to the conflict to respect these rights in the disputed Moroccan Sahara and in the Tindouf camps.
It is therefore a "neutral text" apparently meeting the wishes of the Moroccan side that the 15 members of the SC are to adopt next Tuesday. But the draft resolution is perceived as a political slap in the face of the Polisario and Algeria as well as in the face of their numerous lobbying firms and in particular the U.S. activist Kerry Kennedy and her Robert Kennedy Center.
Kerry Kennedy has led over recent weeks an international campaign to gain support to a UN human rights monitoring mechanism in Western Sahara but it was without taking into consideration the vigilance of Moroccan diplomacy, and more especially the smart responsiveness of King Mohammed VI who always intervenes at the right time to make the necessary adjustments.