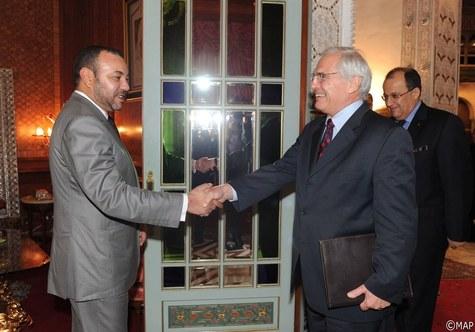 The new approach of the UN envoy Christopher Ross to reframe its upcoming consultations on Western Sahara has been welcomed by the Sahrawis in the Tindouf camps, who hope that their voice will be finally heard without the omni-presence of Algeria and the Polisario leaders.
All the Polisario dissidents and virtually all the Tindouf Sahrawis, subjected for decades to repression by the Algeria-backed Polisario Front, were relieved by the announcement that Christopher Ross will limit his talks to Morocco and the Polisario, according to well-informed sources in Tindouf. The Sahrawis in Tindouf are not expecting miracles from the current team at the head of the Polisario that receives instructions directly from the DRS, the Algerian military intelligence services. But these exiled Sahrawi, who are deprived of any right to freedom of expression or movement, hope that they will be heard by the UN representative, directly and without any intermediaries.
Will Christopher Ross finally succeed in lifting the lead cloak crashing down on Tindouf, the stronghold of the Polisario in Algeria?
In any case, this is the wish of the Sahrawis forcibly held in Tindouf. The evidence of the atrocities committed by the Polisario abounds. Many human rights advocates and NGOs, including Human Rights Watch and Amnesty International have reported the abuses and violations regularly committed in these forgotten camps in the Algerian desert.
The latest testimony to date is that of the Spanish journalist and writer Reyes Monforte.
In her novel "Besos de Arena", she recounts the true story of a woman who had lived in slavery since childhood. Slavery is still a current practice in Tindouf to which are subjected the Sahrawi of color, forced to serve their white masters, the Moors. The Polisario continues to encourage these medieval practices and even uses them to exert pressures or punish the Sahrawi opponents under the watchful gaze of the DRS.