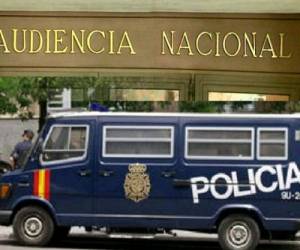 The proceedings before a Spanish court against Polisario leaders for "genocide and blatant violations of human rights in Tindouf" puts an end to the impunity so far enjoyed by torturers, said the victims' lawyer, Jose Manuel Romero.
The decision of the National Court, Spain's highest criminal court, to declare admissible the complaint filed on December 14, 2007 by Sahrawi victims against Polisario leaders and security officers of the Algerian army was a "serious setback "to the separatists and put an end to decades of impunity, said Romero.
The defense lawyer made these remarks last week after the hearing of the first victims by renowned judge Pablo Rafael Ruz Gutierrez.
The summoning of the first victims in this case, namely Dahi Aguai, president of the Association of missing people at the hands of the Polisario, and Mrs. Saâdani Malainine, who had been deported to Cuba at the age of 5, confirms that the Spanish court takes the trial seriously and will go all the way through to reveal the truth.
The decision of the National Court seeks to establish facts and responsibilities of persons involved in the violations, said Romero, who deems that this is a "decisive step to shed light on the serious violations" that have been committed in the Tindouf camps since 1979.
The progress recorded in this trial is undoubtedly a "new victory" for the victims, said the lawyer, who voiced appreciation for the steps taken by the Spanish justice to "investigate the crimes, identify the culprits and hand them to Universal Justice to be judged for their crimes."
"The victims have great confidence in the judicial system of a democratic country like Spain and this confidence constitutes for us an additional incentive to carry on our endeavors to obtain real redress for the victims of serious violations of human rights," Romero insisted.
Spanish justice has summoned 29 senior Polisario leaders, including former defense minister and former Polisario representative in Spain, Brahim Ghali. The defendants are accused of "genocide, torture, forced disappearances, illegal detentions and serious violations of human rights."