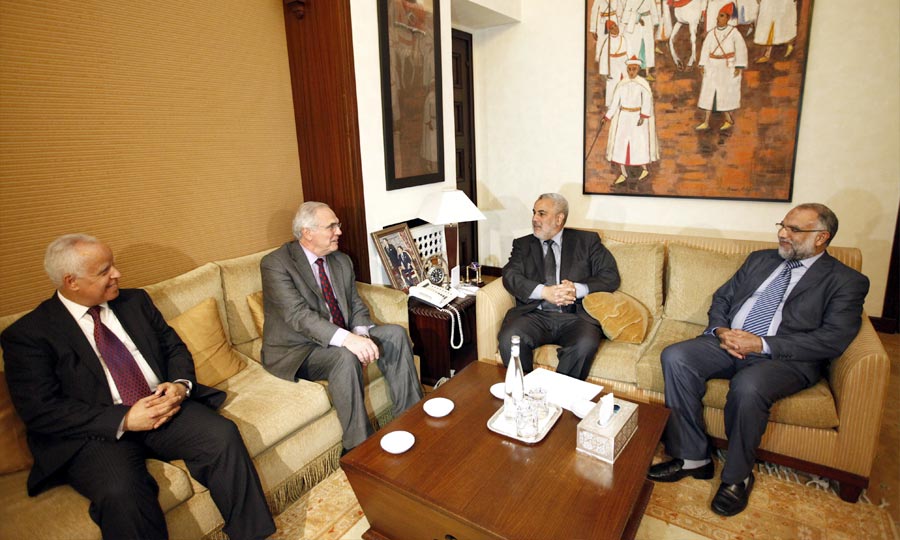 The Malian crisis should speed up the settlement process of the Western Sahara conflict which has been dragging for nearly four decades at the United Nations.
The UN mediator for the Western Sahara, Christopher Ross, who is currently touring the region, reiterated in Nouakchott on Thursday his call for a "quick settlement" of the Western Sahara issue in view of the seriousness of the situation in the Sahel, where French-African troops have intervened to drive out terrorist groups from northern Mali.
The UN envoy seems to have finally become aware of the high risk posed by the presence of al Qaeda franchises in the Sahel and by their probable activities in neighboring countries.
"The very serious situation in the Sahel region and in the Sahel neighborhood requires more than ever before a quick solution to the crisis of Western Sahara," said Ross after a meeting with Mauritanian President Mohamed Ould Abdelaziz.
According to observers, risks to the security of all the countries in the region are growing in view of the attempts made by Al-Qaeda affiliated terrorist groups to weave connections with other local movements, such as the Polisario, which is headquartered only at a few hour drive from the Malian front.
Lack of human and material resources makes it impossible for most Sahel countries to monitor their borders properly, a failing which provides terrorists and traffickers with a great deal of freedom of movement and enables them to extend their activities to neighboring countries.
After they had been chased since last January 11 by African and French troops in northern Mali, armed fighters from AQIM, Mujao and Ansar Eddine are reportedly seeking to infiltrate neighboring countries, threatening thus the internal security of these states as well as the interests of Western countries in the region.
Before flying to Mauritania, Ross had visited Rabat, the southern Moroccan cities of Laayoune and Dakhla and the Tindouf camps, the Polisario's stronghold in south western Algeria. Ross is to wind up his North African tour on April 3 with a visit to Algiers.
While in Nouakchott, the UN mediator said he had discussed with President Mohamed Ould Abdelaziz, the "best means likely to push forward the Western Sahara negotiations process."
Ross who had toured the region last October is expected to present to the UN Security Council on April 22 a report on the outcome of his consultations in North Africa.