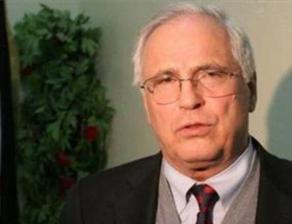 Activists from the Forum de Soutien aux Autonomistes de Tindouf (Tindouf Autonomists Support Forum/Forsatin), seized the opportunity of the forthcoming visit of Christopher Ross to the Tindouf camps to call the UN mediator for the Western Sahara not to ignore the situation of injustice prevailing in these "camps of arbitrariness" in Algeria.
After his visit to Morocco, Ross is expected in Tindouf and needs therefore to ponder on the bitter reality prevailing in the camps, which are ruled by the Polisario and the Algerian DRS with an iron fist, Forsatin activists say.  They argue that the UN mediator should not limit himself to hear the official tale of the Polisario, but should rather seek to discover the reality and how the Polisario leaders usurp the Saharawi cause and use it to serve Algeria's political agenda in the region.
After a 37 year long ordeal under the leadership of the Polisario, the Tindouf camps are now facing a new reality. For years, they lived at the pace of the many Polisario leaders, including founding members of the Front, who were returning to Morocco.
At present, the Tindouf camps are going through a transition phase, marked by the emergence of a resolute opposition, made up of young people who regularly voice their anger and their opposition to the Polisario leaders.
The inexorable rise of the number of Sahrawis in Tindouf who are favorable to the Moroccan autonomy plan has been accompanied by the reinforcement of the opponents to the Polisario leadership, including to Mohamed Abdelaziz who imposed himself as their ruler for over three decades. The ranks of this opposition have swollen by the creation of the Sahrawi Revolutionary Youth Movement alongside a new coordination of Sahrawi women and the Khat Chahid opposition movement.
This new dynamic that drives the Sahrawis of Tindouf further strengthens the struggle waged individually by some Sahrawis like the Polisario dissident Mustapha Salma Ould Sidi Mouloud, who lives in exile in Mauritania.