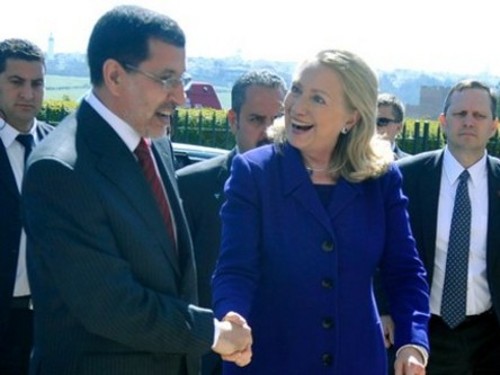 The United States' policy toward the Western Sahara issue has remained consistent for many years and Washington continues to believe that the Moroccan autonomy plan for the Sahara is "serious, realistic and credible."
The U.S. administration has reaffirmed that this solution represents a potential approach that "could satisfy the aspirations of the people in the Western Sahara to run their own affairs in peace and dignity," states a joint statement released on Monday, October 15, on the occasion of the publication of the conclusions of the first session of the Morocco-United States Strategic Dialogue held on September 13 in Washington.
This first round of the strategic dialogue gave a new momentum to the already excellent relations between Rabat and Washington on the political and diplomatic scales and consecrated once and for all U.S. support to Morocco in the territorial conflict opposing it to the separatist Polisario front which is supported and funded by Algeria.
Unlike the obsolete option of a self-determination referendum upheld by the Polisario under the Algerian generals' pressure, the Moroccan autonomy plan submitted in 2007 to the United Nations continues to gain the support of many states, governments and politicians, even among those who were in the past supporters of the separatist thesis such as the Spanish Popular Party or to a lesser extent the French Socialist Party.
The joint statement states that the U.S. calls on the parties "to continue efforts to find a peaceful, sustainable, mutually agreed-upon solution for the Western Sahara" and "urge the parties to work toward a resolution of the dispute."
By opening a series of strategic dialogue with Morocco at the initiative of Secretary of State Hillary Clinton, Washington wants to enhance further its bilateral relations with the kingdom. "Both sides intend to work to strengthen regional ties – political, economic, and security – across North Africa, including through a reinvigorated Arab Maghreb Union," reads the joint statement.
Observers wonder for how long the Polisario and the Algerian regime will continue to cling to the status quo, from which the separatists derive a material profit and Algeria draws a geo-strategic benefit.