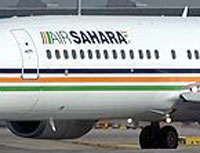 In the Tindouf camps on Algerian territory the situation is really deplorable. Sequestered population is deprived of any kind of freedom as proven by several people who manage to flee the camps as well as by NGOs and Amnesty International.
The Polisario separatists had lured thousands of sahraouis into joining in the Tindouf camps where it continues to hold them against their will and claims the independence of the territory.
Addressing the 15-member UN Security Council on Monday, Peter Van Walsum Personal Envoy of the UN Secretary General for Sahara stated that "an independent Western Sahara is not an attainable goal" and that the organization of a referendum was to be abandoned.
Peter Van Walsum is "a man who has spent a lot of time working on this issue and presented an assessment as well as frank suggestions which are worthy of serious consideration". these declarations are the proof that the claims of the Polisario Front for independence are not realistic and the separatist movement has no right to go on disregarding the will of the majority of the Sahara population.
April 21, 2008 is a date to remember; it carries a breeze of freedom the sequestered will certainly inhale …