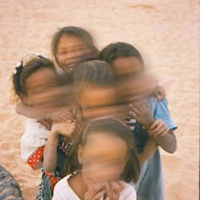 The right to education is a universal right except in the camps of Tindouf where this right is denied to Sahrawi children. This right violation was vehemently denounced this week by a number of regional and international NGOs. During the 20th session of the UN Human Rights Council in Geneva, these NGOs violently decried the denial of human rights in zones controlled by separatist militias, as it is the case in the Polisario controlled camps of Tindouf.
The International Association for Peace and Development Action in the Great Lakes region deplored the fact that serious violations of civil and political rights, arbitrary arrests and detentions, selective murders, and sexual violence and abuse against women and children still persist in these zones.
In their testimony before the council, the association delegates underlined that the freedom of speech is one of the most violated rights in the Tindouf camps. They cited as an instance the case of the Sahrawi poet and singer Najem Allal, who has been banned from performing any activity just because he dared to criticize the management mode of the camps and to denounce the precarious living conditions of the Sahrawi populations.
Education figured among the darkest spots denounced by the NGOs during a meeting held on the sidelines of the Human Rights Council 20th session.
For international jurist Naima Korchi and Anna Maria Stame from the Democratic International Center, the syllabi and materials used in the schools attended by the children of the camps of Tindouf are far from being conform to international standards.
As practice goes, the culture of the country of origin is taught to displaced children so that they maintain ties with their homeland. Yet, in the Tindouf camps and for obvious reasons, the separatists prevent the children from having access to any facts or information on their country of origin, Morocco, and on Moroccan culture, the two human rights activists said. Illogically, the separatists do not hesitate to send these children to Cuba, where they are thrown in a totally alien culture. Thus, instead of enjoying the right to a universally recognized education, these children are subjected to cycles of hard-line indoctrination before being enrolled in the armed militias, they deplored.