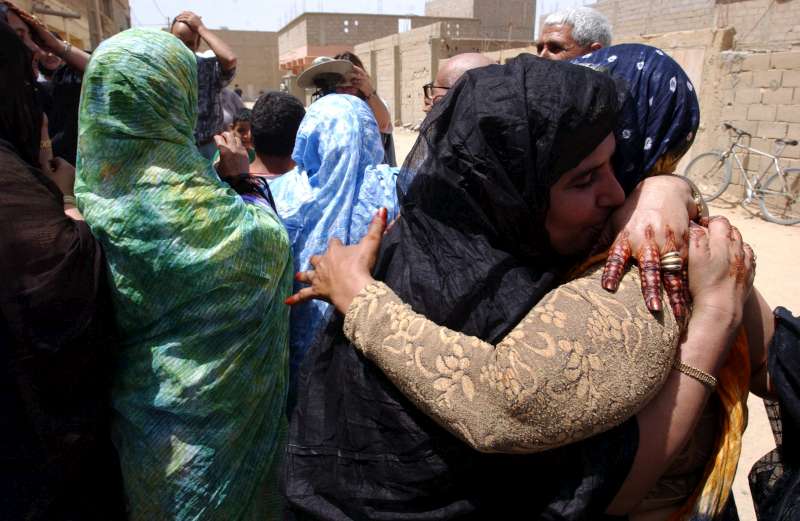 The exchange of visits between Sahrawi families from the Moroccan southern provinces and the Tindouf camps are continuing at a steady pace.
The plane remains however the visitors' only means of transport as the parties to the conflict have not yet reached an agreement that would enable the Sahrawi families to travel by land, and thus make a more convenient and less expensive journey.
Under this new operation, the 10th in 2012, 150 persons belonging to 28 families were flown on Wednesday from Laâyoune to Tindouf. The same UN aircraft, a Boeing 737, returned to Laâyoune the same day with 136 members from 25 families onboard. The new operation thus benefited 286 persons belonging to 53 families, according to the Minurso Coordination office. The operation unfolded in good conditions, the office said.
The family exchange visits operations are supervised by the UNHCR within the framework of the confidence building measures agreed upon under the aegis of the United Nations. The total number of persons having benefited from the family visits since March 2004 stands at 13,027 (6,224 from the Moroccan southern provinces and 6,803 from the Tindouf camps). The visits usually last five days.
The 30 seat Antonov aircraft that was previously used to fly the Sahrawis in both directions has just been replaced by a Boeing 737 with a larger capacity. So this year, the number of the visit exchange beneficiaries could reach 6000 persons. Some 42,000 Sahrawis are on the waiting lists of the UNHCR. Part of the confidence building measures program launched in 2004 in common agreement between Morocco, Algeria, Mauritania as well as the Polisario and the UNHCR, it has been agreed in January 2012, to increase the pace of family exchange visits. The visits, although they do not solve the territorial dispute opposing Morocco and the Algeria-backed Polisario,  are highly appreciated by the Sahrawis from both sides.