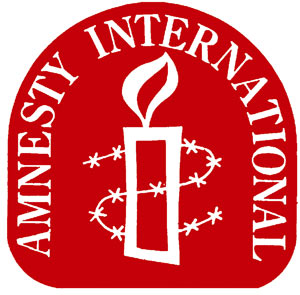 Amnesty International has, once again, denounced human rights violations perpetrated by Polisario against the Sahrawi populations in Tindouf camps. More particularly, the international organization points out the impunity from which benefit those who are responsible of violations committed in Tindouf camps,   placed under the control of the Polisario on the Algerian territory.
The case of the Polisario dissident, Mustapha Salma, is a perfect illustration of the suppression from which are suffering the Sahrawis in Tindouf, underlines Amnesty International in its last report on the human rights situation in the world. Mustapha Salma, former Polisario excecutive has been arrested on the 21st September 2010 and tortured during many weeks before being forced to leave Tindouf and be far from his children and family. The Polisario reproaches him to have publicly supported the autonomy plan proposed by Morocco for the settlement of the Western Sahara conflict. At that time, already, Amnesty International has published a release denouncing a flagrant violation of freedom of expression. "The peaceful support to the autonomy plan should not be perceived as an act that justifies restrictions imposed on freedom of expression", has indicated the international  NGO. Generally, Amnesty gets worried that no measure was taken "to put an end to the impunity from which benefit those accused of violating human rights in these camps in the 70s and 80s".
With other international organizations, namely HRW, Amnesty International continues putting pressure on the Polisario and Algeria in its quality as the State hosting this movement. Finally, the NGO action turned out to be worth and the dissident Mustapha Salma was released. This liberty remains, nevertheless, incomplete, which pushes him to continue asking for his right to join his children and family.