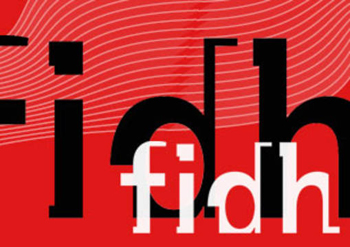 The international NGOs do not forget the case of Mustapha Salma, arrested by the Polisario and retained in a secret place for having simply expressed his support to the autonomy plan proposed by Morocco for the Western Sahara. The International Federation for Human Rights (FIDH), based in Paris, has thus expressed its support to the autonomy plan proposed by Morocco in the Western Sahara, and expressed its « real concern » about keeping « in an arbitrary imprisonment » the Polisario former senior executive, calling for his « immediate release ». The FIDH which regroups 164  human rights organizations , calls the Polisario and the Algerian authorities hosting the Polisario on their territory, to « reveal the place where Mustapha Salma is imprisonned, to guarantee his right to live and his physical integrity and to forbid any measure aiming at forcing him to move elsewhere ».
The international Federation deplores also the fact that a month after the false announcement of his release by the Polisario, on the 6th October, Mustapha Salma « is still arbitrary imprisonned in an unknown place ». Till today, « his family was not able to meet him or get in touch with him », has underligned the FIDH.
The Federation's intervention comes at a time when the father of Mustapha Salma, who has tried to go to Algeria on the 8th of November, to inquire about his grandchildren's life conditions in Tindouf, has been turned back without consideration, from the Algiers airport. The Action Committee for the release of Mustapha Salma (CALMS) has vigorously denounced this incomprehensible attitude from the Algerian authorities, especially that Mustapha Salma's father has been mistreated in Algiers airport despite of his old age and his illness. The CALMS has also called the international NGOs and human rights defenders to redouble pressure on Algeria so that Mustapha Salma's father be allowed to visit his grandchildren and to support them in knowing the destiny of their father, kidnapped since the 21st September by the Polisario, with the complicity of its Algerian godfather.