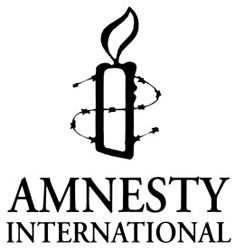 Amnesty International has accused Polisario to be responsible for the impunity from which have benefitted the perpetrators of human rights violations committed, during the 70s and 80s, in Tindouf camps, in the South-West of Algeria.
The International Organization for Human Rights which has presented its 2010 annual report, on Tuesday, in Rabat, has also pointed the Algerian executives refusing access for NGO to investigate about repeated human rights abuses and violations in Tindouf camps.
Thus, the NGO based in London has requested that « the Algerian authorities show more collaboration by allowing Amnesty International to investigate about abuses committed by Polisario during the 70s and 80s ».
This call addressed to Algeria is the last one of a series of procedures, undertaken in vain by international NGO, to have access to Sahrawi camps located on the Algerian territory.
Already in 2009, HRW had claimed its « preoccupation about the human rights situation in Tindouf camps », an area qualified by the American Organization of being « isolated and subject to a strict control ».
Sahrawis living in these « camps do not enjoy any kind of freedom to express their political dissidence regarding Polisario positions », has specified the HRW.
In a previous report published at the end of 2008, the humanitarian NGO thinks that Algeria hosting Polisario and providing it with the political and financial support, "has failed to its responsibilities when it comes to human rights violations committed by Polisario on the Algerian territory".
Polisario marginalizes its opponents in Tindouf and resorts to blackmail and terror against thousands of Sahrawis which it keeps in a situation of enslavement, as denounced by other NGO which are requiring that Tindouf camps be kept under the control of human rights international organizations .