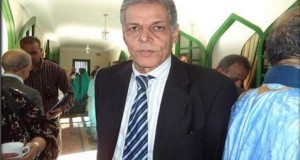 The revelations made recently by a former Polisario leader were unwelcome by the separatist front's leader, Mohamed Abdelaziz, and Algerian rulers.
In an interview with a Moroccan daily, Bachir Dkhil, a founder member of the Polisario who quitted the front and returned to Morocco in 1992, said the Tindouf camps have become an income generating business for the Polisario leaders.
Bashir Dkhil, who is the president of the Laayoune-based Alter-Forum Association, deems paradoxical the fact to subject the Sahrawi populations in Tindouf to a handful of individuals whose only power is derived from Algeria's support that enables them to control the Tindouf camps with an iron fist.
The Polisario has never represented all the Sahrawis. "This is a mere pretentious claim," said Dkhil who asserted that the Polisario's code of conduct is directly dictated from Algiers. According to the Sahrawi dissident, the separatist movement has no substance and became over time a puppet in the hands of the Algerian generals.
It is common knowledge that the Western Sahara conflict has been created out of nothing by Algeria which hosts on its soil, finances and equips the Polisario separatist movement.
Algerian authorities created this conflict as a means to distract Algerians' attention from the real problems plaguing their country and to let them believe that their security is at stake. The whole scheme, dating back to the time of the Cold War, was firmly entrenched in deception sustained by the late Algerian president Boumediene and his clan. And because it was all based on deception and fraud, many countries, especially in Africa, have withdrawn their recognition of the Polisario-proclaimed Sahrawi Republic "SADR."
Algerian authorities, out of concern to secure the submissiveness of Mohamed Abdelaziz and his close aides, condone the abuses and serious violations of human rights committed by the Polisario against the Tindouf camps populations.
Meanwhile, the Polisario leaders and torturers take advantage of the status quo and continue embezzling international aid initially destined to the Sahrawi populations. Many donor countries and organizations, having become aware of these misappropriations, decided to reduce or completely stop their assistance to the Polisario, which was using this assistance as a lucrative business, as put by Bechir Dkhil.