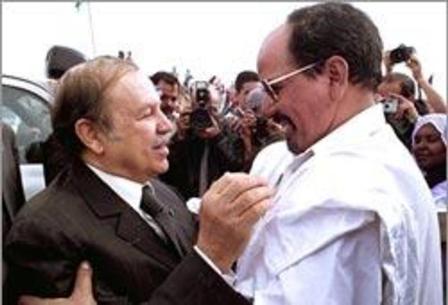 Two international NGOs have called the UN Human Rights Council (HRC) to spare no effort to conduct a census of the Sahrawis living in the Tindouf camps and to see to the respect of their freedom of speech and movement.
Since the beginning of the Western Sahara conflict in 1975 and the creation of the camps in Tindouf, Algeria has repeatedly rejected the requests made by specialized UN agencies to conduct a census of the Sahrawi refugees settled on its territory.
A Polisario former senior official who quitted the separatist front in 2010 and settled in Spain said the Algerians turn down the census requests out of fear to see the UN discover among the refugees, who are all supposed to be Moroccan Sahrawis as claimed by Algiers, thousands of Tuaregs and nomads from Algeria, Mauritania and other Sahel countries.
Algerian authorities have actually encouraged as of 1975 nomads to settle in the Tindouf camps. The Algerian regime then headed by the late Houari Boumediene's team was thus seeking to artificially inflate the number of refugees in Tindouf in anticipation of a self-determination referendum.
Despite the four decades that have elapsed since then, the Algerian regime, which maintains its borders with Morocco closed since 1994, continues to fiercely defend its famous principle of peoples' right to self-determination.
However, Algerian leaders perfectly know that the UN will never endorse the creation of a state with a population numbering, according to estimates by the United Nations High Commissioner for Refugees (UNHCR), 90,000 souls only.
For these reasons, they reject the organization of a census of the refugee population as called for by many international NGOs as well as by the UNHCR and the Moroccan government, at least to assess its humanitarian needs.
No later than last week, the International Committee for the Respect of the African Charter on Human Rights ( CIRAC ) and the Agency for International Development (AIDE) which participated in the UNHRC 24th session in Geneva asked the council to hold the requested census.
Delegates of the two NGOs have also attracted the attention of the UNHRC to the serious danger of maintaining a zone of lawlessness on Algerian soil in Tindouf.
They warned that "a real humanitarian disaster exists" in the Tindouf camps and is likely to persist for some time if the Algerian regime continues to stubbornly reject any solution that does not match its own ideology and hegemonic goals.