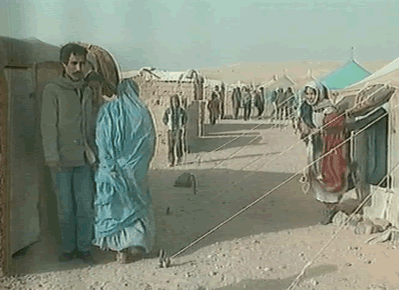 Freedom is priceless, everywhere and under all skies, except in the Tindouf camps, where lawlessness prevails and where the Polisario torturers continue to violate, on a daily basis and without any fear to be bothered, the universal rights of individuals and communities. In view of this unbearable situation, the Center for shared Memory, Democracy and the Future (CMCA) came to the forefront to denounce such inhuman and brutal practices that undermine freedom of expression, opinion and movement in the Tindouf camps, under the passive eye of the authorities of the host country, Algeria.
The Center urged last Saturday, September 29, international organizations and the civil society to take urgent action and to pressure the Polisario leadership to release the prisoners of conscience, lift the blockade imposed on journalists and Sahrawi refugees and allow displaced persons and families to freely get together.
The Tindouf camps are boiling and anger is growing against the Polisario leadership because of its absolutism, reveals the Center, an offshoot of the Moroccan Organization for Human Rights (OMDH) set up on June 16, 2008 in Rabat, at the initiative of human rights activists, intellectuals, academics and other political figures.
The voices of journalists, intellectuals and politicians, and even military rose in recent days against Mohamed Abdelaziz, who runs with an iron fist the Polisario structures, with the help of a handful of lieutenants, said the CMCA which endeavors to rebuild the shared memory of Moroccans and the memory of their geographical and political environment.
The duty of conscience calls Human Rights advocates to denounce the practices and abuses of the Polisario leaders and the distress of the Sahrawi refugees in the Tindouf camps, the CMCA underlined.