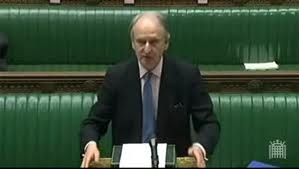 London declares to be worried about « the security of persons being in the camps (of Tindouf) controlled by the Polisario » following the kidnapping of the three European humanitarian workers. Nevertheless, the British Foreign Affairs Department praises, at the same occasion, the "constructive role" played by Morocco in the process of settling the Western Sahara conflict opposing it to the Polisario separatist movement, supported by the Algerian authority. Intervening during a debate, on Wednesday, at the Westminster Parliament, dedicated to the democratic progress achieved by Morocco, Henry Bellingham,
Under Secretary of State at the Foreign and Commonwealth Office, has stated that "Morocco has proved his capacity to play a constructive role in the region and we are encouraging it to continue its efforts, in particular concerning the Sahara issue".
The British official has, furthermore, pointed that the kidnapping on last 23rd October, of the twp Spanish and one Italian humanitarian workers in Tindouf camps (South-West of Algeria) constitutes a source of "serious preoccupations". This kidnapping, which perpetrators are not yet identified and its circumstances not yet been clarified, raises also, according to Bellingham, "some questions regarding the security of the persons being in the camps controlled by the Polisario". "This incident, he has insisted, imposes also the  necessity to find a solution to guarantee the future of the Sahrawi refugees sequestrated since more than 35 years  in Tindouf camps in the South-West of the Algerian territory. The kidnapping of the three European citizens, warns Henry Bellingham, raises also some questions about the "threat established by Al-Qaida in the Islamic Maghreb through the Sahel region".