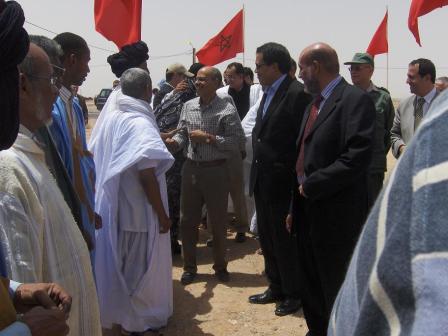 The situation has become explosive in Tindouf camps, because of the abuses and arrests notified after the organization of a festival at the beginning of the month followed by a revolt on the 20th May.
Some sheikhs, notables, elected representatives and other important persons from Ouled Dlim tribe have denounced vigorously the recent campaign of arrests and intimidations and serious human rights violations led by Polisario torturers against their brothers in Tindouf camps. It was on the occasion of the meeting organized on Sunday 22nd May in Dakhla, one of the Southern provinces of the Kingdom.
The participants have also denounced the abuses of which have been victims particularly the persons from Ouled Dlim tribe and other Sahrawi tribes in Tindouf camps, following their revolt and their protests against harassments abusive detentions.
The responsibility of these abuses and exaggerations, committed in violation of international charters and conventions, rests at the first level with the Algerian government which country hosts Tindouf camps and supports the participants.
They have, besides, called for an immediate intervention of the UN Secretary General, of the Security Council, governmental organizations and human rights non-governmental organizations and the international community for the protection of the legitimate rights and liberties of the Sahrawi populations sequestrated in Tindouf camps.