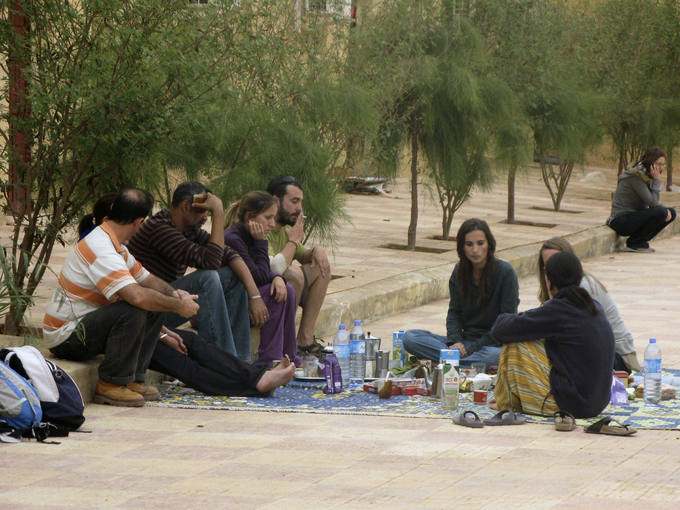 The Spanish government is still advising its nationals not to visit the Tindouf camps in southwestern Algeria and called again Spanish aid workers to leave this risky area pending "an improvement of the security situation in the camps."
The call was launched Monday from Rabat by the Spanish Secretary of State for Foreign Affairs, Gonzalo De Benito, who was on an official visit to Morocco.
At a joint press conference with his Moroccan counterpart, Youssef Amrani, the Spanish official recalled in this respect that his government had urged Spanish nationals to leave the Tindouf camps after Spanish intelligence services received reports on the existence of serious threats to kidnap Western aid workers from these camps.
He recalled "the ordeal" Spain went through following the kidnapping in October 2011 of two Spanish humanitarian workers in the Hassi Rabouni camp which hosts the Polisario headquarters.  An Italian aid worker was also abducted in the same kidnapping operation.
The three hostages were released last July 18, after the payment of a 15 million Euro ransom to the kidnappers who are presumably member of a Sahel-based terrorist group affiliated with Al Qaeda in the Islamic Maghreb (AQIM).
Spain is concerned about the deteriorating security situation in the Sahel in general and in Mali in particular in view of the region's proximity with Europe, its role as a region of origin and transit of illegal immigration to the European Union and also in view of the instability hotbeds it harbors, the Spanish official said.
Amrani and De Benito who reviewed during their talks in Rabat adequate means to deal with the security threats in the Sahel-Sahara region, agreed on the need to set up mechanisms for coordination and cooperation between the two countries to seek durable solutions to this problem.